AA: Alright, this was our first attempt to mimic this pose. It was painful for me, but I wasn't even in the right position. CA took the pose at first glance, and didn't realize how… absolutely terrible that pose was. She was also the one who was setting my camera on my computer, so she had to jump into the position. We then switched to the video setting because… Well, it took us about a minute and a half to get into the proper positions.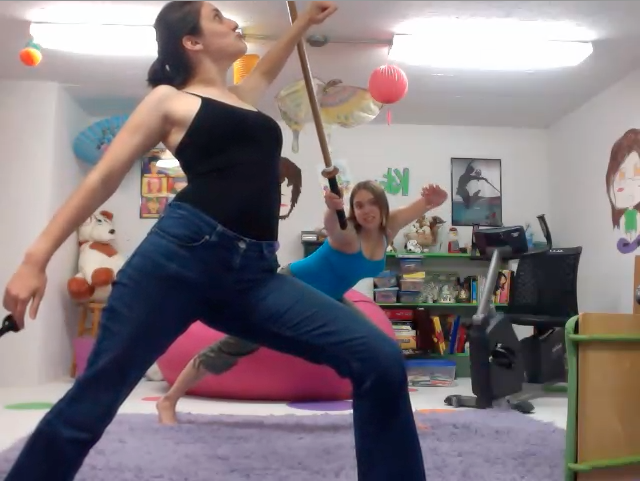 AA: This was literally the closest we could get. My arm just would not bend the right way. I have a feeling CA couldn't get her leg to bend the right way either.
AA: Well, there you go! When I have time not during finals, I will probably add a redraw to some of these comic covers. I think it'll be a nice practice for me, but I do not have the time now!
AA: I'd like to add a thank you to Escher Girls for inspiration and posting this picture.